I got a fancy new haircut earlier this week, but no one warned me they were gonna put a BOW on me!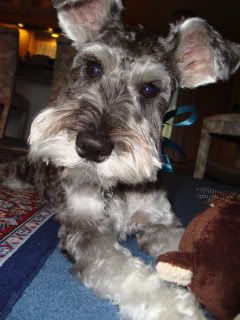 True, it's on the side -- not my head -- and it does look kinda jaunty, but still! A bow! Thankfully mama cut it off yesterday.
To reward me for my good behavior (Mama wasn't there so she doesn't know all the sneaky stuff I pulled with those nice ladies. But we won't tell her.) she bought me a new toy!
I learned how to catch last week and I'm getting really good, so she got me something new to catch. Look! It's a monkey!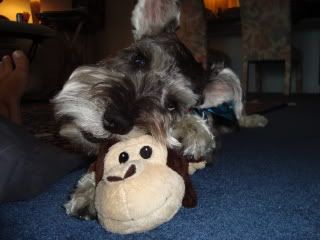 He tastes really good and he has a little string on top of his head, just like my penguin. It's turning into a zoo here!