Have I mentioned I like socks?
No?
I like socks.
*ahem*
Mama put a bunch of socks on her dresser and now they just taunt me. They call my name when I'm trying to sleep, just ASKING me to play with them. I'm trying, but they're a little hard to get to.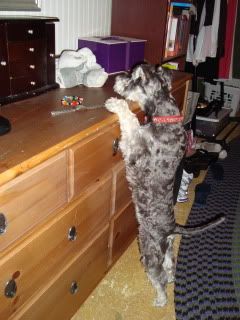 I did get halfway on the dresser but mama stopped me before I actually got one in my mouth. We'll meet again Mr. Sock...