I'm a dog. I love eating things that aren't made for me. Especially peanut butter.
Mama sometimes gives me a little on her finger, but papa... he gives me the whole jar! Sometimes he even cuts it open so I can get all the way to the bottom.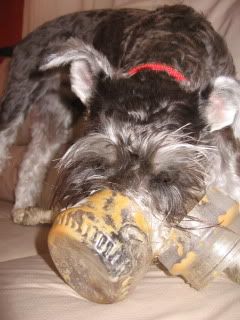 The only problem is afterwards mama always wants to give me a bath. That's gonna take a little more convincing.