LOOK WHAT I CAUGHT!!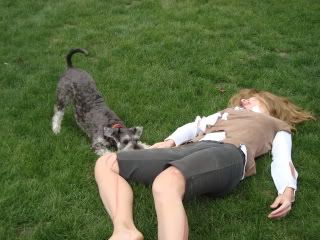 Grampa's always telling me that I'm not a good guard dog because I get so excited when people come over (people are EXCITING!) but LOOK!
I went outside to play with my frisbee and there was an INTRUDER! A smelly bloody intruder!
Okay, I think it might have already been dead by the time I got there, but still.
I saved them ALL.