Mama took me on a walk yesterday and we sat in the front yard for a little bit. She opened this orange paper thing and look what was inside!
*sniffs*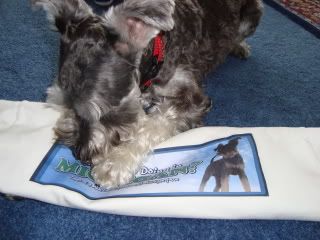 That's ME!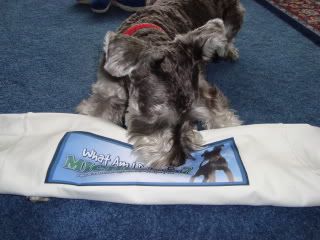 I hope she wasn't planning on playing with this because it's all mine.
Okay, enough with the pictures.
Mama just reminded me that I should thank a ladybug for sending this. A ladybug? Like,
a lady who's a bug
? Okay...
Thanks Bug!